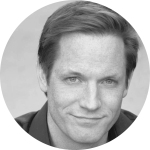 Matt Letscher (Matt)
Co-Creator, Actor, Writer, Director, and Producer
Matt Letscher currently recurs on both the final season of "Boardwalk Empire" as Joe Kennedy, the morally ambiguous patriarch of America's First Family, and on "Castle" as a mysterious figure instrumental in uncovering an insidious chapter from Richard Castle's past. He recently starred on the CW's drama series "The Carrie Diaries", portraying Tom Bradshaw (or #Dadshaw), Carrie (AnnaSophia Robb) and Dorrit's (Stefania Owen) handsome father trying to help his two young daughters navigate their daily lives since their mother's passing.
Yet he is perhaps most recognized for his exciting portrayal of the conniving, right-wing politico Billy Chambers from the first season of the runaway hit show "Scandal."
In addition to his ongoing TV roles, Letscher can be seen as Mitch Carter in the hilarious mockumentary TEACHER OF THE YEAR, alongside Keegan Michael-Key. He had two exciting movies released in 2013, appearing in the Spike Jonze film "Her" as the clueless, self-help devotee/husband of Amy Adams and also co-starring in "Devil's Knot", a true life drama from Atom Egoyan based on the story of the West Memphis three murders. In the film, Letscher portrays the passionate Paul Ford, one the real life defense attorneys who represented Jason Baldwin (one of the three) during the trial.
His twitter handle is @MattLetscher. Matt Letscher currently resides in Los Angeles.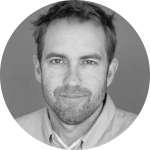 Nipper Knapp (Mark)
Co-Creator, Writer, Actor, and Director
Nipper graduated from the University of Michigan with a BFA in Theatre. He was a founding member and Artistic Director of the Trueblood Theater Company in New York. Since moving to LA, he has worked in film, TV, and dozens of commercials, notably in numerous spots directed by Errol Morris. He and his cowriters Matt Letscher and Andrew Newberg won the Best Writing award for their original pilot "Gentrification" at the New York TV Fest. He recently appeared with Matt Letscher in the short film Grace of a Stranger, for which Nipper won an Indie Fest Award for Leading Actor.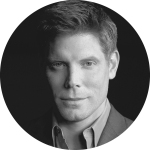 Brian Letscher (Luke)
Brian recurs as SSA Tom Larsen on the hit show Scandaland has been a featured guest star on dozens of television shows including House of Lies, The Mentalist, NCIS, Perception, CSI, Pretty Little Liars, and all the Law and Order's.  He is also a produced playwright and is currently acting onstage in LA's Rogue Machine Theatre's production of PENELOPE.  He is a graduate of the University of Michigan where he also played on the 1993 Rose Bowl Championship football team.
Alex Quijano (Juan)
Originally Alex was going to be a doctor, but he took the more secure role of pursuing acting. His parents were super pleased. He's grateful it's worked out: He's done over 60 national commercials and has appeared in shows like "Psych," "Happy Endings," "Criminal Minds," and "Modern Family." He feels blessed to be a part of "One and Done" and to work with such great actors. Alex has a dog named Marlon and goes in for "ethnically ambiguous" roles.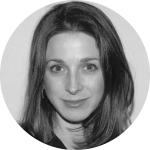 Marin Hinkle (Jessica)
Marin Hinkle's television credits include playing Judith, Jake's mother, on the CBS award winning comedy series, "Two and a Half Men," for ten seasons. She also portrayed Judy on "Once and Again" and Samantha on NBC's "Deception."   Hinkle is presently recurring on CBS's "Madam Secretary," and has had recurring roles on "Don't Trust the B- in Apartment 23," "Brothers and Sisters," and "The Sarah Silverman Program." Her various guest starring roles include the upcoming show "The Affair," "Without a Trace," "House," "ER," "Private Practice," and all three of the "Law and Order" shows.
Her feature film credits include: Commencement, My Eleventh, Friends with Money, Turn the River, I Am Sam, Frequency, Dark Blue, Rails and Ties, What Just Happened?, Quarantine, Imagine That, The Haunting of Molly Hartley, and Weather Girl.
Hinkle's Broadway theater credits include "Electra," "A Thousand Clowns" and "The Tempest." Marin has extensive Off Broadway credits which include such plays as "Dinner With Friends," "Luce, "RX," "Graceland," "Miss Julie," "The Dybbuk," "Blue Window"  "Sabina," and "Wonderful Time." Marin has worked extensively in regional theaters across the country.  Over the last five years she has balanced her work in television with her love for theatre and has been proud to have originated roles in premiere productions of many new plays in both New York and Los Angeles.
Born in Tanzania, Hinkle grew up in Boston. She earned a bachelor's degree from Brown University and a master's degree from New York University.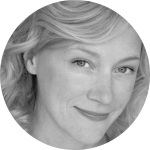 Marija Thomas (Stella)
Marija has a very useful BA in Latin American History from the University of San Francisco. Olé! She worked as an actor for several years in San Francisco before moving to LA, where she has made a nice living as a photographer and doing television commercials. Marija has taken classes and performed with the Upright Citizens Brigade in Los Angeles. She is also an accomplished fashion and commercial photographer, producing and shooting for magazines, clothing companies, and other commercial clients in LA.  She combined her interests in writing, shooting, acting, and editing with the Lady Gaga spoof "My Muffintop," which was enthusiastically received by the people who use a website called YouTube.  She produced, shot, and performed in the original pilot for "Gentrification."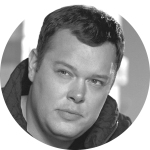 Michael Gladis (Dr. Harris)
You probably know Michael Gladis as the character "Paul Kinsey" from "Mad Men," or "Chief" from "Eagleheart."  If not, he's probably just one of those actors whose name you can't remember/never knew but you know you've seen in something but you can't really remember what it was…  He has an IMDB page if you want to remember what it was, or if you want to realize that you mistook him for someone else all along.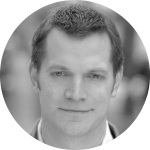 Aaron Letscher
Executive Producer
Aaron is a digital marketing technology executive and has 15 years of experience with New York City technology startups. Aaron was part of the founding team of Right Media, joining the company at inception in 2003 and leading its sales and business development efforts for the Right Media Exchange through to its acquisition by Yahoo! in 2007.  Following the acquisition he remained with Yahoo! as Senior Director, Business Development. Aaron has also worked for and/or been an investor in companies like DoubleClick, Ghostery, and Inadco.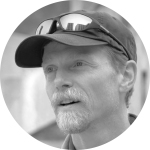 Troy Hollar
Producer
Troy is an entrepreneur with diverse experience in launching ventures, producing media and entertainment, and building brands. In 2012 he founded LoveMakers, a development and production company of content for screens of all sizes. Current projects include Grace of a Stranger, See You in a Hundred Years (based on the memoir by Logan Ward), Stone, and "Gentrification," winner of the Best Writing award at the New York TV Festival. Troy has founded and run companies in the technology, healthcare, and agricultural industries. He began his working career as a theater director and producer, and has directed more than 70 plays and live events in New York and elsewhere and managed theaters including the award-winning Soho Rep and Malaparte, where he produced new American plays with Artistic Director Ethan Hawke.
Andrew Newberg
Contributing Writer
Andrew graduated with an MFA in Creative Writing from Columbia as a two-time Graham Fellow. In 2010, he and Nipper Knapp and Matt Letscher won the Best Writing award for their original pilot "Gentrification at the New York Independent Television Festival. Prior to moving to New York, Andrew was a charter member of The Second City—Detroit, where he performed for three years. As a Hopwood award–winning playwright from the University of Michigan, he had several of his plays workshopped in New York City. He's taught improvisation classes at Bennington College, Columbia University, Artistic New Directions, and served as a Core Faculty member of the Writing Division with The Second City.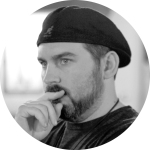 Damon Mosier
Director of Photography
Damon has shot two feature films, including the recently completed UNSOUND, along with dozens of short films. Several of his films have screened at Palm Springs International ShortFest and Aspen Shortsfest. After shooting freelance in Arizona for 15 years, Damon has recently moved to the Los Angeles area where he participated in the ASC Master Class.
Christina Marafino
Assistant Director
Christina was a career educator in Arizona for nearly a decade. During this time, she worked as the first assistant director on a couple of feature-length films as well as several short films. Maple and Malone is her first film project in L.A.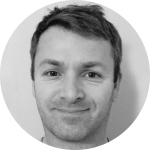 Jib Hunt
Head of Marketing & Creative
Jib is a senior marketing and brand creative professional with 15 years experience ushering infancy stage and established brands. Industries include internet, technology, consumer retail, telecommunications, and action sports. He has worked with brands such as Burton Snowboards, Vans, Helly Hansen, Virgin Mobile USA and Neff Headwear. He was also a sponsored professional snowboarder for five years early in his career.
Lou Januzzi
Legal Affairs
Jud Hoff
Associate Producer